Daniel Mills Seminar 2017
16 september 2017

-

17 september 2017
Evenement Navigatie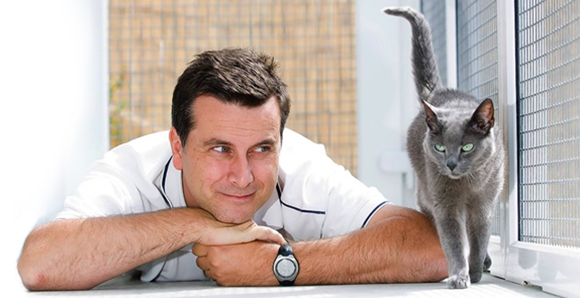 Programma en registratie
Ga naar: www.doggo.nl/doggo-seminars/seminar-daniel-mills/
Over Daniel Mills
Daniel Mills is een Engelse bioloog en Professor of Veterinary Behavioural Medicine aan de universiteit van Lincoln
Zijn onderzoek richt zich o.a. op emoties bij huisdieren en probleemgevend gedrag zoals bijvoorbeeld verlatingsangst bij honden. Andere onderzoeksgebieden zijn: cognitie, dierenwelzijn, diergedrag, hondengedrag, de relatie mens-dier, individuele verschillenden tussen dieren zoals temperament en rasspecifieke eigenschappen, perceptie, psychofarmaca en feromoontherapie.
Programma dag 1
The emotional world of the dog and cat and its relevance to behaviour problems.
There are different perspectives on problem behaviour in companion animals. To those who follow a medical model, they largely represent disorders with a physical cause that needs to be corrected; to others, who follow a biological model, they represent collections of behaviours arising from emotional responses and cognitions that have their origin in normality. In the latter case, the key to managing the problems lies in understanding normal emotional process and how they affect behaviour. To do this we need to appreciate which types of stimuli trigger an emotional response as well as how these influence behaviour. This day will outline a coherent framework that has been developed at Lincoln and can be applied across species, to give a deeper understanding of problem behaviour and most importantly allow a more scientific approach to dealing with these cases.